Members of the Virginia Tech Sports Hall of Fame selection committee announced that five more former Tech standouts were selected for induction to the Hall of Fame. Those five will be inducted officially at a dinner on the Tech campus on Nov. 21st, the night before the Hokies' home football game against Duke.
The list of former athletes includes: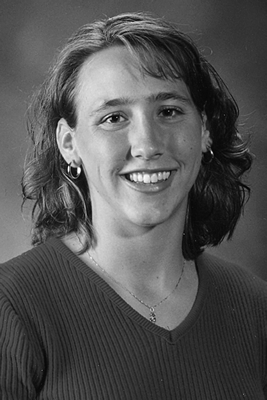 Katie Ollendick
Track and Field
Ollendick became the Hokies' first female track & field athlete to earn indoor and outdoor All-America honors in the same season – her senior year in 1997-98. Her prowess in academics matched her athletics prowess, as she maintained a perfect 4.0 grade-point average for her career.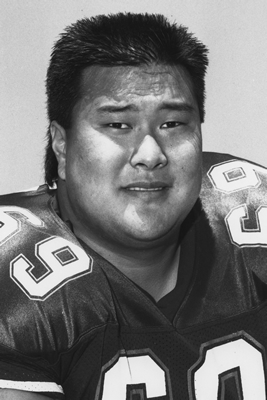 Eugene Chung
Football
Chung became a starter on Tech's offensive line as a freshman, later earned All-America honors in 1991 and then went on to become the first Hokie offensive player to be selected in the first round of the NFL Draft, going to the New England Patriots with the 13th pick.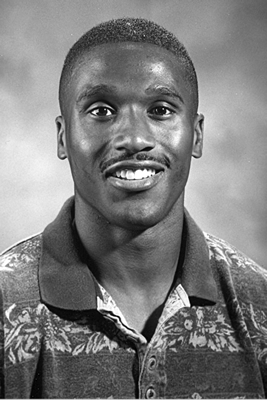 Eric McClellan
Men's Soccer
McClellan was a four-year standout and two-time MVP in soccer for the Hokies from 1989 through 1992 and still stands as the school's all-time leader in goals scored and total points. He actually broke those Tech's career records goals and points during his junior campaign, and finished his career as a two-time All-Metro selection.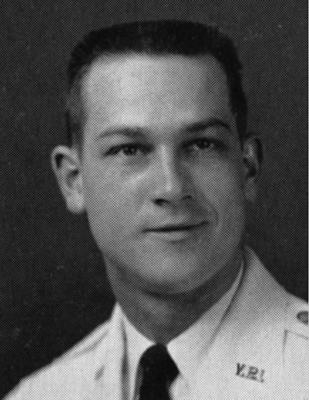 Jim Beard
Baseball
Beard played baseball at Tech in the early 1950s, and in 1954, he guided the Hokies to their first NCAA berth. He finished his career as the school's leader in wins, strikeouts and innings pitched – records that stood well into the 1970s.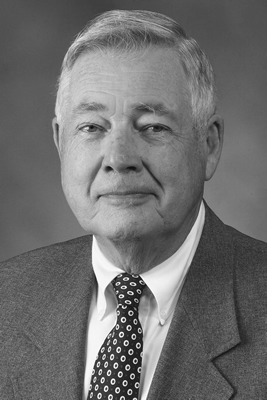 Dr. James I. Robertson, Jr.
Administration
Robertson, a highly honored Tech professor and Civil War historian, took the time to help shape Tech's athletic history as Faculty Chairman of Athletics from 1979-1991 when he served two terms as President of the Metro Conference and was a longtime member of the conference's Executive Committee.
The new inductees will bring the total number enshrined into the Hall of Fame to 141.
Top recruit out for season
Marcus Davis, one of the top freshmen who signed with the Tech football program back in February, underwent surgery on an injured shoulder and will miss the 2008 season. He will redshirt this season while rehabbing his shoulder.
The 6-foot-3, 228-pounder from Ocean Lakes High in Virginia Beach, Va., had been working at flanker during the first couple of weeks of August and stood a good chance at playing this season. But the injury eliminated that.
Davis was rated the No. 9 prospect in Virginia by The Roanoke Times and SuperPrep, and the No. 38 athlete in the nation by rivals.com. He played quarterback his senior season at Ocean Lakes, and completed 104 of 233 passes for 1,837 yards and 20 touchdowns. He also ran for 858 yards and 12 touchdowns.
VT injury report
In addition to Davis, two more players will not play this season because of injuries. Ron Cooper, a 5-10, 189-pound redshirt sophomore from Richmond, came into the fall as the top back-up at safety, but he tore the anterior cruciate ligament in his knee during a practice and underwent surgery. Also, Aaron Brown, a 6-6, 320-pound redshirt sophomore from Cincinnati, underwent surgery on his shoulder that will cause him to miss the year.
Tech also suffered another serious blow when reserve fullback Devin Perez, who contributes a lot in the Hokies' short yardage offenses, went down with a ligament sprain in his left foot. The 5-8, 240-pound redshirt senior will be out 4-6 weeks.
Scholarship recipients
In keeping up with his tradition of rewarding walk-ons who work their way up the depth chart and into contributing roles, Tech head coach Frank Beamer awarded scholarships to three players for the upcoming season – kicker Dustin Keys, linebacker Jonas Houseright and Perez, the above mentioned fullback.
Keys, a redshirt senior from Stafford, Va., won the kicking job with a terrific spring and August. Houseright, a redshirt senior from Gate City, Va., is the team's third linebacker and also contributes on special teams, and Perez, a redshirt senior from Sparta, N.J., participates a lot in short-yardage and goal-line situations.
"They all deserve it," Beamer said.
Star prospect wanting to play
Ryan Williams – maybe the top prospect who signed with Tech last February – went into the East Carolina game sixth on the depth chart at tailback. But the 5-foot-9, 204-pounder from Stonewall Jackson High in Manassas, Va., still wants to play this upcoming season as opposed to redshirting even though he did not play in the Hokies' loss to East Carolina in the season opener.
"I do want to play," he said. "I still feel I can contribute to the offense. I don't want to redshirt. I feel I can use this year as my 'experience' year. With limited carries or limited playing time or whatever I end up getting, I want to use that as my experience. I want to get a feel of the college game speed and the big hits and what it's like to be out there on game days – things of that sort. I really want to play."
Williams came to Tech as a SuperPrep All-American and was ranked the No. 8 running back prospect in the nation by SuperPrep. He rushed for 640 yards and seven touchdowns in seven games, missing three games because of an injury. He still managed to secure a spot in the U.S. Army All-American game.
Realistically, he probably wouldn't see much time with five other tailbacks in the backfield. So redshirting would be in his best interests – even though he wants no part of it.
"I'd have to go with the flow," he said when asked what he'd do if the coaches told him they wanted him to redshirt. "I can't tell them no. They're the coaches and they know what's best with the team. I'd just have to ride."