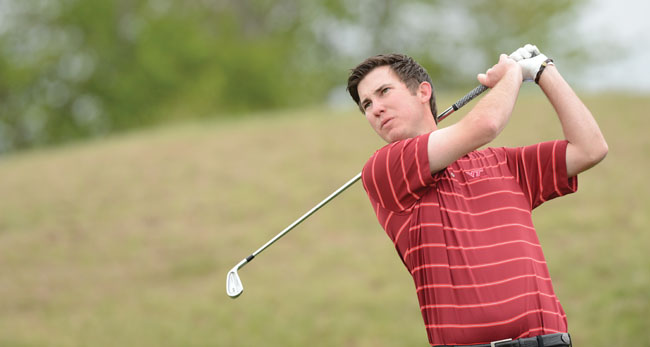 Mikey Moyers | Senior | Stanardsville, Va.
The Hokies needed a big season from Mikey Moyers to continue their streak of NCAA regionals, and they got it, as Moyers closed his career strongly, recording four top-five finishes this past season and eight top-20 finishes.
Moyers' best finish came at the ACC Championships, where he finished in a tie for second place. He shot 10-under-par at the Old North State Club in Badin Lake, N.C., to record his best finish as a collegian and to help the Hokies to a tie for second place in the team race.
Moyers also finished third at the Furman Intercollegiate with a score of 6-under-par, and he finished fifth on two occasions. He came in fifth at the VCU Shootout with a 1-over-par score and fifth at the Puerto Rico Classic with a score of 7-under-par.
Moyers finished the season with a stroke average of 72, which ranked second on the team behind Scott Vincent's 71.6. In 21 of his 35 rounds this season, he finished at par or better, and he averaged 72.75 in final rounds.