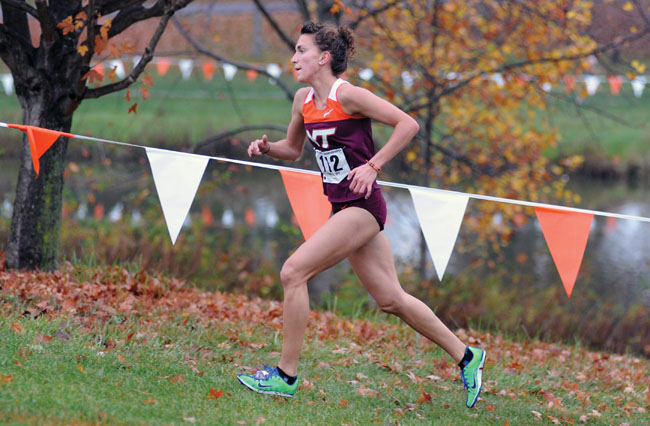 Sarah Rapp | Sophomore | Raleigh, N.C.
Sarah Rapp continued her steady improvement as a cross country runner this season, finishing in the top 10 on two occasions and earning all-region honors after a solid performance at the regional meet.
Rapp started her season strongly, finishing eighth at the Virginia Tech Invitational. She ran the course in a time of 21:51.13. In the Hokies' next meet, she claimed seventh place, running the course at the Charlotte Invitational in a time of 21:35.46. That finish was her best of the season.
She finished 96th at the NCAA Pre-Nationals and then 51st at the ACC Championships held in Blacksburg. She closed her season strongly with a 25th-place finish at the NCAA Southeast Regional held in Charlotte, N.C. She ran the course in a time of 21:16.49 to earn all-regional honors. That marked the first all-region honor of her young career.