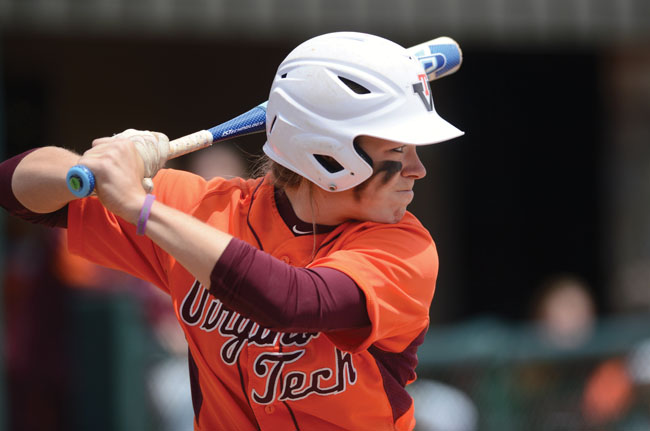 Courtney Liddle | Senior. | Haymarket, Va.
A two-player toss-up for the magazine's softball athlete of the year honor goes to departing senior Courtney Liddle, who led the Hokies in many offensive categories and earned a number of postseason awards. She edged out sophomore Kylie McGoldrick, who had a fine season herself.
Just one of three Tech players to start in all 59 games played, Liddle led the team with a .347 batting average, with 58 hits, 14 doubles and 37 RBIs. She also walked 45 times and was hit by four pitches to post a near .500 on-base percentage (.489).
In addition to those numbers, she scored 42 runs, had 95 total bases and had a .569 slugging percentage, all second on the team. She stole five bases, tied for second on the squad, and finished third on the team with seven home runs.
Liddle, who played two-thirds of the season at first base and a third as the catcher, was a NFCA Mid-Atlantic Region first-team selection, an All-ACC second-team selection, a member of the ACC All-Tournament team and was the 18th overall pick in the 2013 NPF College Draft by the NY/NJ Comets.
She became just the third Hokie selected in the draft, and with the All-ACC pick, the third of her career, she also became the third Tech player in program history selected three times.