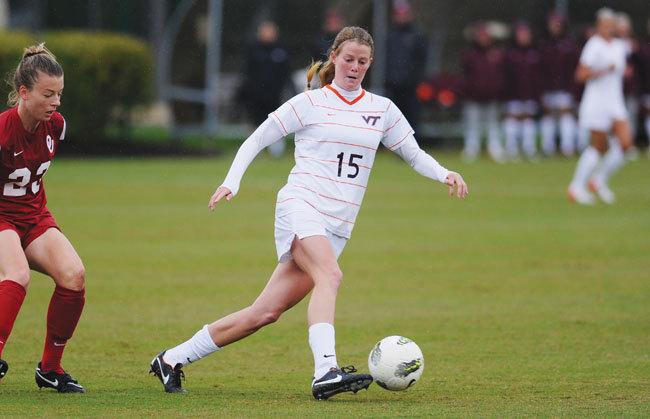 Ashley Meier | Freshman | Strongsville, Ohio
The Virginia Tech women's soccer team featured some experienced players, but the one who caught the attention of everyone – including ACC foes – was freshman Ashley Meier.
The midfielder from Ohio was one of the team's top offensive threats this season and helped lead the Hokies to the NCAA Championships for the fifth straight year. She started 18 of the 19 games in which she played and led the Hokies in goals (eight) and points (19). She also recorded two game-winning goals.
The freshman's game-winning goal against Clemson found its way on SportsCenter's Top-10 Plays, coming in at No. 7. She played a big part in the win against No. 18 Maryland, as she assisted the game winner and she played 81 minutes to limit the Terps to just four shots on goal. Overall, she scored goals in eight different games.
Following the season, Meier made the ACC's All-Freshman team and she earned second-team All-ACC honors. Also, Meier concluded her rookie season by making the All-ACC Academic team for women's soccer.