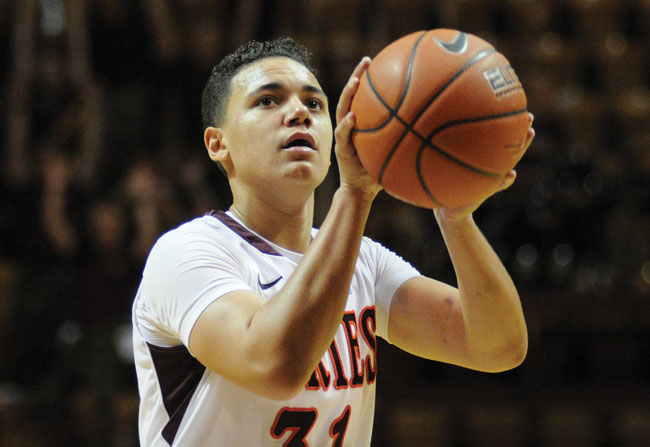 Monet Tellier | Junior | Charlotte, N.C.
The women's basketball athlete of the year award goes to junior Monet Tellier, who this season became the 23rd Hokie to reach the 1,000th point milestone– just the eighth as a junior. She also became the school's all-time leading scorer in ACC games and set a school single-season scoring record in ACC games as well.
Tellier reached the 1,000-point mark on Feb. 24 with a 24-point performance in a 71-52 upset win over No. 19 Florida State at Cassell Coliseum. It was one of her six 20-plus point games of the season, and she reached double figures in 25 of 30 games played.
Her 254 points scored in ACC games this year are the most ever by a Hokie since the team has been in the conference, and she increased her league career scoring mark to 549 points, also a school best.
Tellier led the team in scoring 16 times, led the team in rebounding nine times and led the team in assists 11 times. For the season, she led the team in most categories, including scoring (396 points), rebounds (167), assists (96), steals (36) and minutes played (980). She also made a team-best 135 field goals, 30 3-point field goals and 96 free throws.