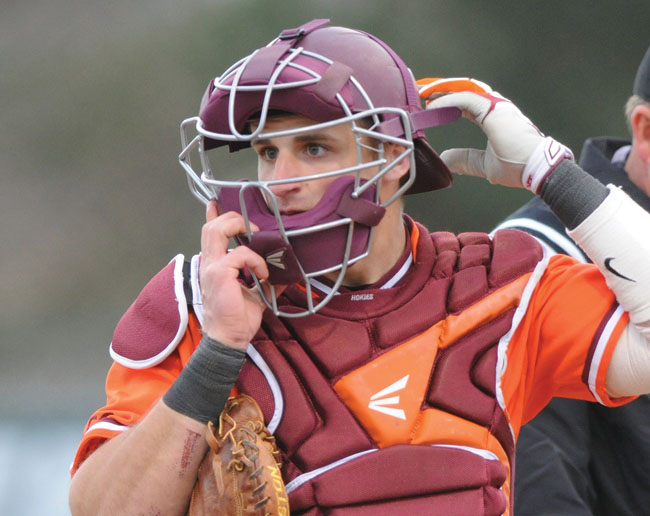 Mark Zagunis | Junior | Cinnaminson, New Jersey
Other than taking home a national award, there was nothing else Mark Zagunis could have done this season for Virginia Tech, and his selection by the Chicago Cubs with the 78th overall pick in the 2014 Major League Baseball First-Year Player Draft only solidifies his spot as the baseball team's Athlete of the Year.
In 2014, Zagunis became the first Hokie to be named a Johnny Bench Award semifinalist – the prestigious award that goes to the nation's top catcher – and he was named an All-ACC second-team catcher, becoming the first Tech player to be named all-conference twice at the same position as a member of the league. He also repeated his selection as a Capital One Academic All-District III first-team catcher.
During the season, Zagunis notched career hit No. 200 to become just the seventh Hokie to reach the milestone as a junior, and he finished tied with the fourth-most career hits (Trey McCoy, 213). He also led the team in batting average for the second time in three seasons, joining Johnny Oates (1966 and 1967) as the only other catcher at the school to lead the team in batting in two different seasons.
At the end of the regular season, Zagunis was the only ACC player with at least 20 multi-hit games and more than 10 multi-run games, and he either led the team or was second in every major offensive category. The two that stick out the most were his 10.5 toughest-to-strikeout ratio, which was among the nation's best, and that he never grounded into a double play – the only Hokie with more than 90 at-bats not to do so.