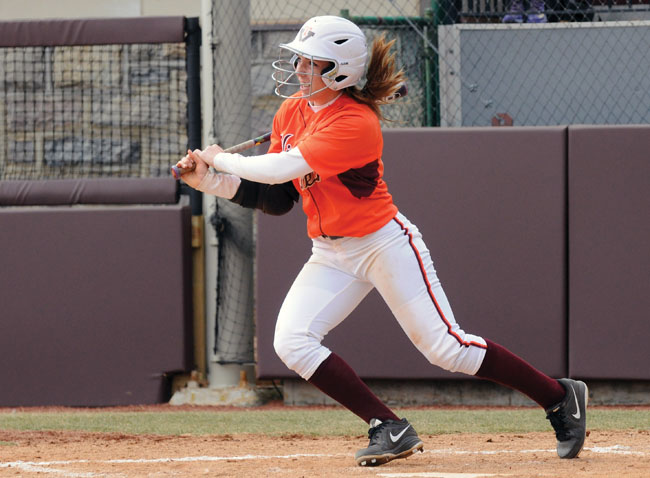 Kylie McGoldrick | Junior | Stratford, New Jersey
After a breakout season last year, Kylie McGoldrick continued her impressive offensive display in 2014 and helped lead Tech to its third straight NCAA postseason berth and its seventh overall.
Just one of two Hokies to start in all 59 games, the junior led the team with a .345 batting average and also had team highs with 59 hits, 45 runs scored, 97 total bases, a .444 on-base percentage, 11 hit-by-pitches and 10 game-winning runs scored. She was second on the team in doubles (12), home runs (8) and stolen bases (7).
Her 45 runs scored were just four shy of the school record for a single season (49 by Carmen Farmer in 2002), while her 11 hit-by-pitches are second in a single season to Misty Hall's 14 in 2010. That number moved McGoldrick's career hit-by-pitch number to 24, just two shy of the all-time mark held by Courtney Liddle.
Looking ahead, with a similar senior year in 2015, McGoldrick could make an attempt at two more all-time career marks: doubles (16 shy of Michelle Meadows' 48 from 1997-2000) and runs scored (45 shy of Bronwyn Blair's 151 from 1998-2001).
Postseason accolades accompanied the Stratford, New Jersey, native's efforts, as she earned an All-ACC third-team selection and repeated as a National Fastpitch Coaches Association Mid-Atlantic Region first-team honoree.