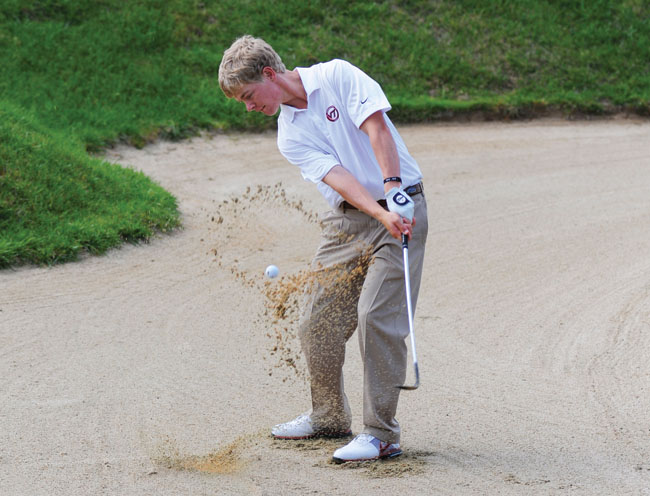 Scott Vincent | Junior | Harare, Zimbabwe
Scott Vincent's name came up numerous times in discussions for the magazine's overall athlete of the year. For sure, he had that type of year.
Vincent won three times this season – the first Tech golfer to do that in the history of the program – and finished in the top seven on five other occasions. In large part because of his play, the Virginia Tech golf team secured an NCAA berth for the eighth straight year.
Vincent won the season-opening tournament – the Golfweek Conference Challenge – in Iowa and played well the rest of the season. He also won the VCU Shootout and the Bank of Tennessee Intercollegiate, where he shot 13-under-par for the tournament, which was his best score of the season.
Vincent finished second at the Augusta Invitational in early April and sixth at the ACC Men's Golf Championship in late April. His 5-under-par score helped the Hokies to a fourth-place finish at the conference tournament.
At the NCAA regional held in Auburn, Alabama, Vincent shot 3-under-par and finished in third place out of 75 golfers. The Hokies advanced to the NCAA Men's Golf Championship held in Kansas, and Vincent shot 1-over-par to finish in 35th there.
After the season, Vincent was named to the PING All-America team, earning a first-team nod after a season in which he finished ranked in the top 20 nationally for much of the year. He became the Hokies' first first-team All-American.
Vincent led the Hokies in scoring average this season at 70.51. His career scoring average of just under 72 currently stands as a school record.