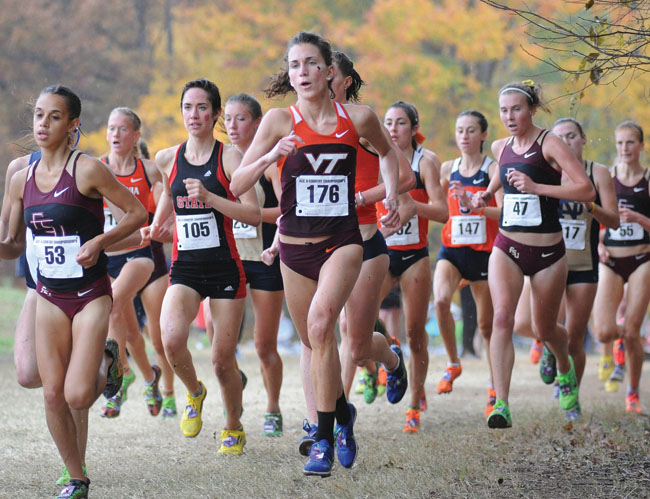 Sarah Rapp | Junior | Raleigh, North Carolina
Sarah Rapp came within 10 seconds of being just the fourth Tech women's All-American in the sport of cross country and the first since 2008. Yet that shouldn't diminish what turned out to be a fine season for the young woman from Raleigh, North Carolina.
Rapp was Tech's lone female to qualify for the NCAA Championship, getting an at-large qualifying bid after finishing eighth at the NCAA regional. At the NCAA Championship, she finished in 55th place in a field of 254 runners, running the 6K course in a time of 20 minutes, 56.1 seconds. She missed All-America honors by 10 seconds as the 40th finisher came across the finish line in a time of 20:46. The top 40 finishers receive All-America recognition.
Rapp came in 13th at the ACC Championship, running the 6K race in a time of 20:51.60. At the NCAA Southeast Regional held in Charlottesville, Virginia, she finished in eighth place with a personal-best time of 20:34.40.
Rapp's best finish came at the Mountaineer Open, where she finished second, and she took third at the Virginia Tech Alumni Invitational. She led the women's team in four of the events in which she competed this past season.