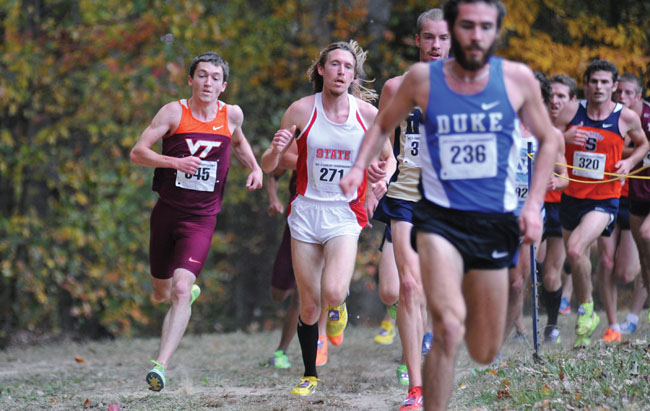 Thomas Curtin | Junior | Leesburg, Virginia
Thomas Curtin got off to a bit of a slow start to the cross country season. In fact, he missed four of the first five races of the season heading into the ACC Cross Country Championship in early November.
But Curtin ran with a purpose at the ACC meet, finishing second overall and guiding the defending champion Hokies to a fifth-place finish. He ran the 8K course in a time of 24 minutes, 2.20 seconds and finished nearly 25 seconds behind winner Andrew Colley of NC State.
Curtin continued to run well at the next meet – the NCAA Southeast Regional. He finished in fourth place, running the 10K course in a time of 28:46.70, and he finished just nine seconds behind the winner. Again, behind him, the Tech men's team finished in fifth place, and he qualified individually for the NCAA Division I Championship. At the NCAAs, Curtin finished the 10k race in 69th with a time of 32:01.40.
Curtin earned All-ACC honors for the second straight year, as he improved on his finishes at both the ACC and NCAA meets from last year.